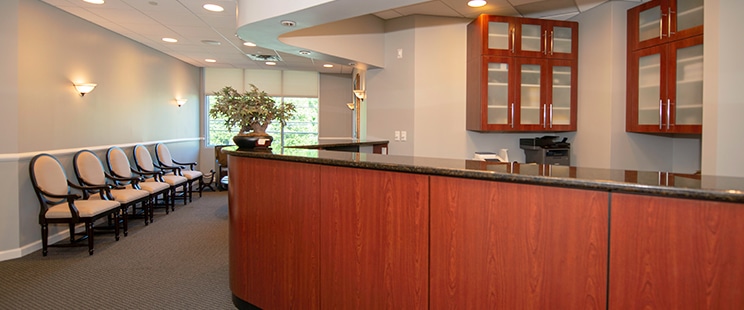 ---
COVID-19 Patient Intake Protocols
---
Supported by Mandates Provided by the CDC, ADA, and NYSDA
---
Must-Know Information about COVID-19
---
Returning to Work Information
---
For our patients protection, we have installed the IQAir Cleanroom Series and HealthPro® air purifier to help prevent COVID-19 transmission. Every room is equipped with this hospital-grade HyperHEPA® filter that guarantees a minimum removal efficiency of 99.5% even for the tiniest airborne microorganisms, and more than 99.97% effectiveness at 0.3 μm. This includes even particles the size of the coronavirus, which has a diameter between 0.08 and 0.12 microns.
---
Learn more about IQ Air Purifier
---
PATIENT GUIDELINES BEFORE ENTERING THE OFFICE:
When you arrive at the office, please give us a call from your car.
You will be asked the following questions:

Do you have or have you recently experienced any of the following flu-like symptoms, including:

High fever
Dry cough
Difficult breathing/shortness of breath
Chills or repeated chills
Muscle pain
Headache
Sore throat
Loss of taste or smell
If you answer Yes to any of these symptoms, your appointment will need to be rescheduled.

Have you had prolonged exposure to, lived with, or cared for anyone with Covid-19 symptoms in the last 14 days?

If you answer Yes to any of these symptoms, your appointment will need to be rescheduled.
However, if it is

past

14 days from your initial exposure and you have never exhibited symptoms, you may be seen for routine care.

You will be required to fill out a COVID-19 consent form. Please visit our patient forms tab to complete and sign the consent.
ADA AND CDC UPDATED SCREENING RECOMMENDATIONS
Patients with a positive

 

test can be seen 7 days after the test as long as they have no symptoms.
Patients who have or have not been tested and are without symptoms or fever for 72 hours (without the use of medication) and at least 7 days since symptoms first began can be treated in the office.
Despite asking questions, and passing initial screening, if you present to the office showing symptoms associated with COVID-19 such as fever, cough or difficulty breathing, a doctor or staff member wearing appropriate PPE (i.e. N95 mask) can then speak to you outside the office and suggest that you contact your physician for referral to the appropriate testing center.
Patients are then reminded to update medical histories online and COVID-19 Consent Form.
For new patients, they need to fill out new patient forms, medical histories, HIPAA, COVID-19 consent before coming the office.
You may or may not want to bring own pen if it is needed.
Once "passing" the initial screening regarding the aforementioned questions, please call the office a second 

 

time to let us know all the 

 

paperwork is completed.
Please wear a mask before entering the practice and go directly to the front desk.
Patients are discouraged from "waiting in reception area."
If you are unable to wait in your car, please practice social distancing and sit as far as possible from other people.
Minors or children may have only one parent or guardian accompany them into the practice. Under special circumstances, they will be allowed in the operatory but most of the time, they will be asked to wait in their cars.
For most procedures, people that accompany patients are encouraged to wait in their cars until treatment is completed. They will then be contacted by a staff member to return to the office for post-operative instructions or other follow-up considerations.
FRONT DESK PATIENT CHECK-IN PROTOCOL
The front door needs to be left open at all times.

Front desk personnel will be required to wear face shield at all times.
If questions were not addressed in car, then they can be addressed now.
Temperature will be taken with scanner by a staff member wearing PPE. If temperature over 100.4 degrees, you will be sent home. This is the first step, before even going to the restroom.
Sign the necessary consents before starting many treatments.
For payment, front desk personnel needs to wear gloves and encourage Apple Pay. The terminal should be covered and patients encourages to try not to touch phone or credit card. The point is to minimize interactions per patient.
If you cannot pay at that time, we will call you the next day so that you can pay with credit card.
You will be guided to the restroom, please use tissues to touch door handle (located outside of bathroom door).
Use a pre-operative procedural rinse of 1.5% hydrogen peroxide for 60 seconds.
Wash your hands for at least 20 seconds (There are instructions are on inside back of door).
Patients can use the tissues inside the bathroom to touch door handle.
Patients are then escorted immediately to operatory.
RECEPTION AREA GUIDELINES
Surfaces and areas that patient may have come in contact with should be thoroughly cleaned and disinfected with isopropyl alcohol/spray bottle by a staff member wearing appropriate PPE.
Disinfect common areas including doors, reception chairs, restrooms and front desk counters every 30-60 minutes. Not just at the beginning and end of the day.
Disinfect door handles every 30-60 minutes.
Place box tissues outside and inside bathroom door with a sign to use a tissue to open the door after their hands are clean, then discard tissue in the nearest waste receptacle.
Place sanitizer inside the bathroom.
Place barriers over the light switch.
Front desk needs to be supplied with N95, KN95 masks, gloves and Level One masks.
---
Patient Forms
---